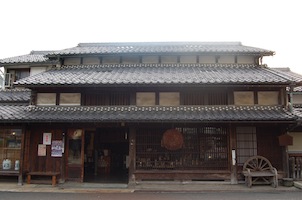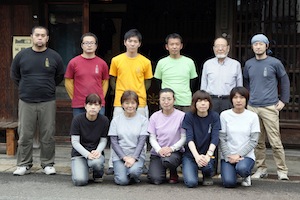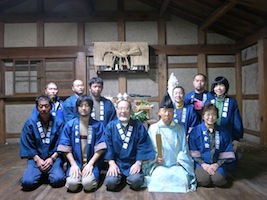 Shichihonyari brewery is over 450 years old. Using local water and rice, Shichihonyari have been making traditional local Sake for 15 generations. The current owner is the eldest son, Mr. Yasunobu Tomita, who is passionate about keeping with these traditions but also moving with the time. By producing new products and collaboration with restaurants and other companies, Shichihonyari is receiving a lot of attention from Japan and around the world.

When was your brewery established?
Btween 1532~1555

What is your annual output?
500 koku or 90,000 litres

Including the Tōji (Master brewer) how many brewers do you have?
6

What is your emphasis in brewing Sake?
We brew with locally grown rice.
We don't blend different types of Sake rice.
To make a good solid table Sake that brings out the full potential that rice has to offer.
In 100 words or less tell us what is Shichihonyari's appeal?
We are dedicated to the "local", using local rice, water and the environment. Carefully digesting each and every ingredient to brew a small amount of quality Sake. The famous epicurean of the early 20th century Kitaōji Rosanjin (1883-1959) visited our brewery and engraved for us our Shichihonyari sign.
Which Sake, from Shichihonyari's line up do you recommend?
Shishihonyari Junmaishu

How would you drink this Sake and what kinds of food does it go with?
Slightly chilled (10 ºc) Room temp.
Slightly warmed (40 ºc) Hot (55 ºc)
Potato salad