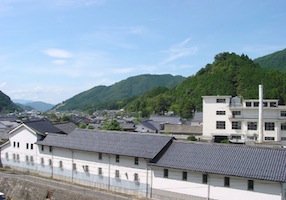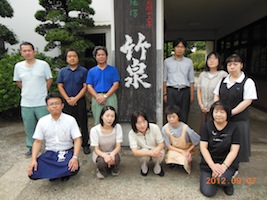 TBA

When was your brewery established?
1702

What is your annual output?
700 koku or 126,000 litres

Including the Tōji (Master brewer) how many brewers do you have?
5

What is your emphasis in brewing Sake?
Harmony. Cleanliness. Rice.
In 100 words or less tell us what is Chikusen's appeal?
All junmai brewery.
We are brewing with the saying "There is infinite power in a grain of rice" to offer in our Sakes; To explore the mysteries and expand the possibilities of life through our brewing. As much as possible we work with local rice and local plums (for our umeshu).
Our greatest happiness is your smile.
Which Sake, from Chikusen's line up do you recommend?
Chikusen Junmai DaiGinjō Kō no Tori

How would you drink this Sake and what kinds of food does it go with?
A nice warm Okan with sea bass grilled with salt.