About Us
Sakenet Australia is a family run business located in Sydney and Melbourne, Australia.
It was started by Sakae Takahashi in 2009.
For 20 years Sakae had been traveling to Japan, sourcing Saké for his restaurant "Toriciya" in Sydney. When an interest grew from other restaurants and private clients, he decided to sell the restaurant and began an online Saké store specializing in Junmai-shu.
Sakenet Australia is growing and now includes his son, Rey Takahashi, and son-in-law, Masahiro Takahashi.
Philosophy
At Sakenet Australia, our beliefs are based on Japanese slow food culture.
We see the importance in everything, from the way it is made to the way we consume.
We value the relationships that we have built directly with our Saka-gura (or Kura - Saké-makers) over the many years.
We have built strong ties with family members of the Saka-gura, farmers who make the rice and people involved in the Saké industry in Japan.
The Saka-gura (Saké-makers) we deal with are mostly family run small businesses, where grandchildren to grandparents all help out in every step of the way.
They are passionate about every step of the process. Working with local farmers and sometimes growing their own rice, they believe in keeping up traditional methods of hand-crafting Saké in small batches.
We feel it is our role to create this connection between the farmers and Saka-gura and the Australian market and consumers. A cross-cultural connection. Our logo is a representation of this relationship between farmer, crafter and consumer.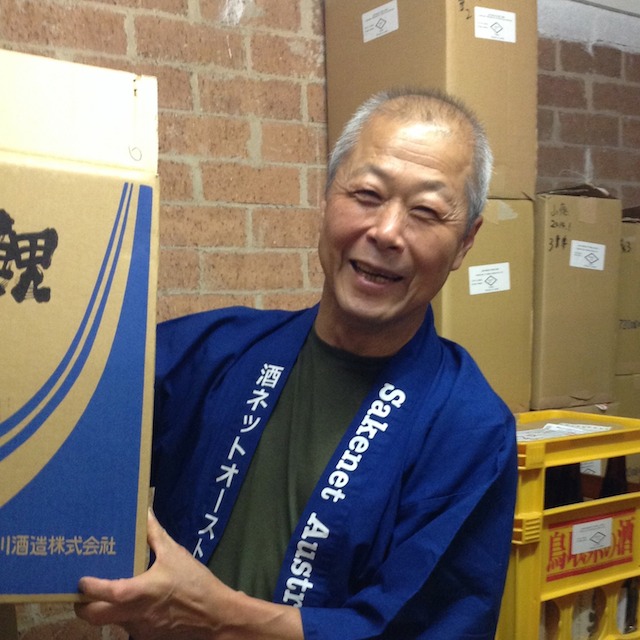 Sakae Takahashi
Sakae came to Australia in 1973 after meeting his Australian wife, Patricia, in Bavaria Germany in 1972.
After working as a ski instructor and a "salary man" he opened his yakitori restaurant "Toriciya" in Gordon in 1991. In 2001 he moved the restaurant to Cammeray. His passion for food began as a boy, when his grandfather, who was himself a gourmet, introduced him to a variety of different types of food, prepared by professional chefs and served in the restaurants of Tokyo. He further developed this passion by working in a Izakaya in Tokyo. His interest in Saké began when he couldn't find the varieties of Saké he liked in Australia.
He began seeking out Saké makers where he could buy Saké for "Toriciya". This interest grew and so did the amount of Saké he was importing into Australia.
He sold the restaurant in 2011, to focus on this growing interest in Saké.
With his son and son-in-law also part of the business, he is now thinking about opening a shop displaying antiques he has collected over many years.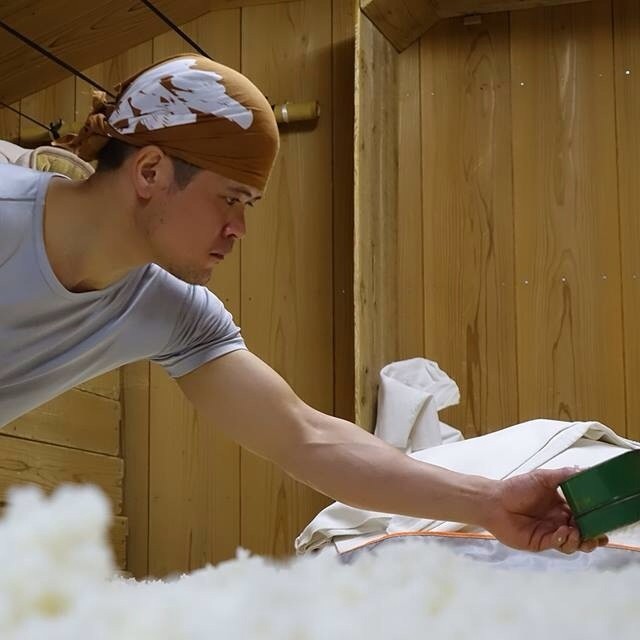 Rey Takahashi
Rey is Sakae's eldest son.
He was brought up with both Australian and Japanese culture.
He has studied Portuguese and Capoeira.
For 8 years lived in China, studying Chinese language and Kung Fu.
He returned to Australia in 2014 after spending 6 months at Hiokizakura (a Saké-maker in Tottori Prefecture) as a Kura-bito (Saké-maker).
He now works alongside Sakae running the Sydney branch of Sakenet Australia.
He is passionate about educating people about Saké and Japanese culture.
In his spare time he is either working on his bio-dynamic farming skills, practising Kung Fu or searching out the perfect cheese and Saké match!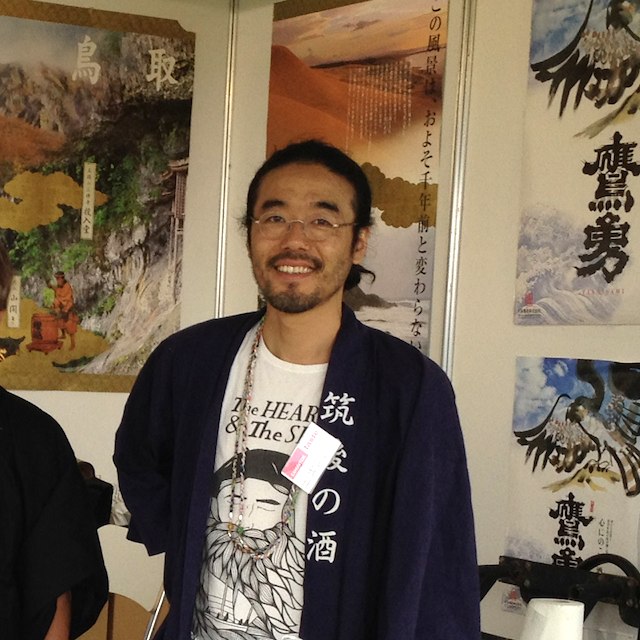 Masahiro Takahashi
Masahiro (who everyone calls Taka) came to Australia in 2006.
He is married to Sakae's eldest daughter, Yumi.
His background is in engineering and design.
He was a software engineer in Japan for 10 years before moving to Australia.
Taka was brought up in a small town in Ehime Prefecture.
The town is famous for paper crafters and his house was near a famous local Saké-maker.
Working with craftsmen and local makers is something he has always been passionate about and inspires his work at Sakenet.
On the side, Taka works with his wife, Yumi, on their artist collaboration "Dear Plastic".
You will also find him surfing, whenever he gets the chance!