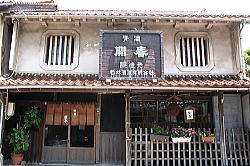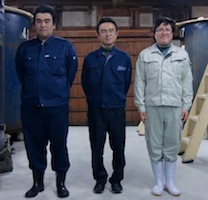 TBA

When was your brewery established?
1869

What is your annual output?
300 koku or 54,000 litres

Including the Tōji (Master brewer) how many brewers do you have?
3

What is your emphasis in brewing Sake?
Sake the gives you more bang for your buck! We are aiming for a unique Sake type that can't be found anywhere else.
In 100 words or less tell us what is Kaishun's appeal?
9 years ago we started brewing Kimoto, now 1/3 of our Sakes are brewed using the Kimoto method.
From super crisp drys to rich sweet Sakes we maintain a broad portfolio.
We contract plant for 2/3 of our rice and deal directly, face to face with the producers.
Which Sake, from Kaishun's line up do you recommend?
Kaishun Junmai Chō Karakuchi

How would you drink this Sake and what kinds of food does it go with?
Either slightly chilled or at room temperature.
Really good fresh seafood like sashimi, dried fish, or grilled fish.